Inn Cafe
Family Restaurant

Our family restaurant features a bright casual dining environment, with a menu to suit any taste. The Inn Café hours are 6:00 am to 9:00 pm daily. Whether for breakfast, lunch or dinner, our fast and friendly staff will ensure you are well taken care of. Our kids menu is designed with their tastes in mind.
Download the Take-Out Menu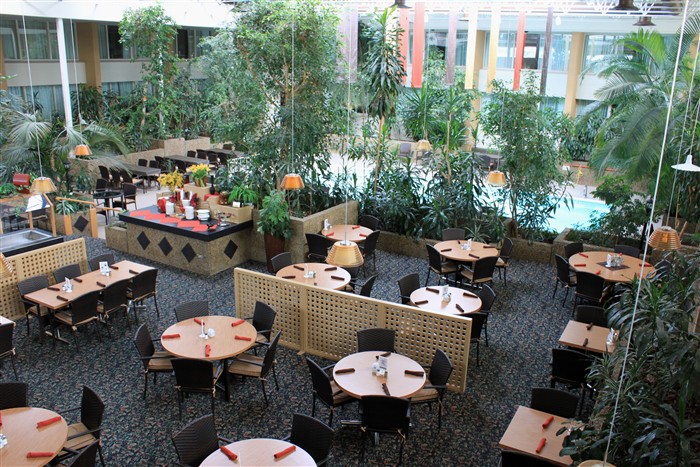 Courtyard Buffet Restaurant
Enjoy Sumptuous Food

A huge array of culinary selections, prepared fresh. The buffet features a carving, extensive salad bar, hot items and an array of fresh Desserts. Whether you are a health-conscious customer or looking to indulge yourself, we have something for everyone.
Sunday Brunch, no meal stirs our passion or our memoirs like it. It's cheerful, enticing and paying tribute to family and friends gathered around the table, it inspires you to linger over good food, good friends and good times.
Lunch
Thursday and Friday 11:30 am to 2:00 pm
Dinner
Friday 5:00 pm to 8:00 pm.
Featuring Prime Rib.
Brunch
Sunday 10:30 am to 2:00 pm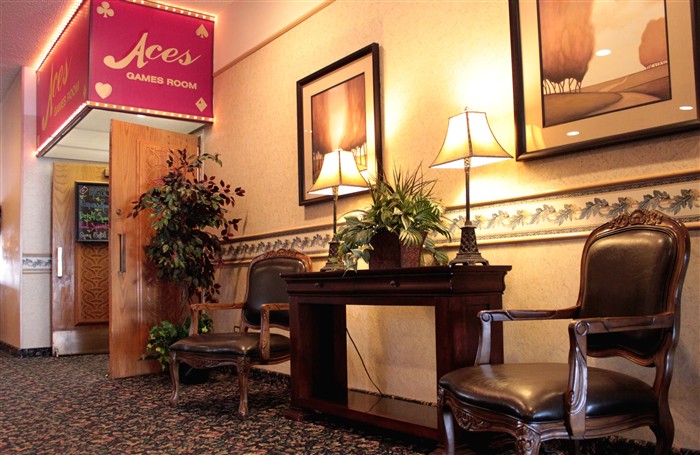 Aces Lounge & Games Room
Aces Lounge & Games Room is the perfect place to relax, unwind and enjoy our casual lounge menu, quality cocktails, beer, and wine. Entertain yourself on one of our many VLT machines or watch the game on our Big Screen TV 's. Our professional and friendly service will make your visit to Aces a memorable one.
Sunday to Thursday 11:00 am to 12:00 am
Friday and Saturday 11:00 am to 1:00 am
Happy Hour Daily 4:00 pm to 7:00 pm
Reservations

For reservations or information of what we have to offer, browse our web site or call our toll-free reservations line.