Inn Cafe
Family Restaurant

Our family restaurant features a bright casual dining environment, with a menu to suit any taste. Open from 6:00 am to 10:00 pm 7 days a week. Whether for breakfast, lunch or dinner, our fast and friendly staff will ensure you are well taken care of. Our kids menu is designed with their tastes in mind.
Download the Take-Out Menu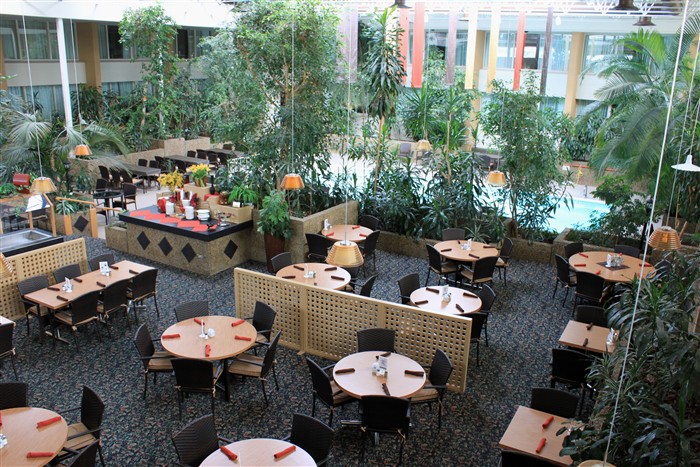 Courtyard Buffet Restaurant
Enjoy Sumptuous Food

Hungry? Our delicious all-you-can-eat buffet satisfies any appetite! Dig into our award-winning salad bar with a wide range of salads to choose from. Perhaps you would like to try one of our legendary soups, made fresh daily. The tasty hot food varies–you can enjoy a wide array of delectable dishes. From our daily carvings you can enjoy our delicious prime rib. Carved for you, our Canada Grade A beef is served with a mouthwatering Au Jus. Or delicately roasted melt in your mouth turkey with savory stuffing.
Last but not leBuffet and Hot Foodast, indulge in our beautifully decorated and extremely delectable desserts. Our dessert chef has a reputation of making extraordinary desserts, with an international flair: Fresh Baked Pies, Crème Caramel, and Fruit Tarts are just a few of the desserts that we serve.
*We recommend reservations for our popular "Sunday Brunch".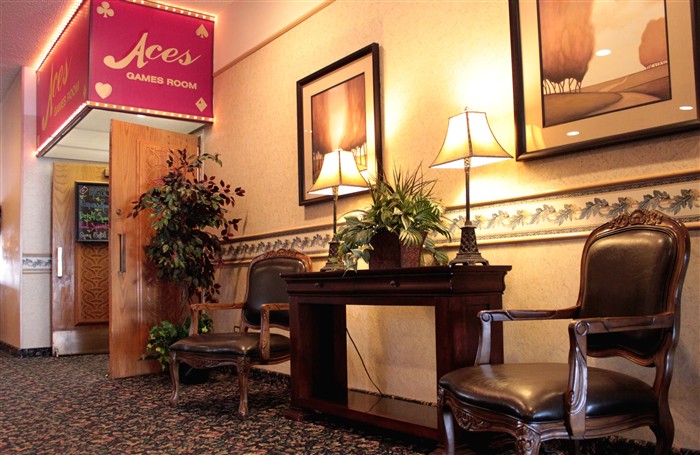 Aces Lounge & Games Room
Aces Lounge & Games Room is the perfect place to relax, unwind and enjoy our casual lounge menu, quality cocktails, beer, and wine. Entertain yourself on one of our many VLT machines or watch the game on our Big Screen TV 's. Our professional and friendly service will make your visit to Aces a memorable one.
The Grill
Dining Room
The finest restaurant in Westlock and surrounding area. Come out and experience great Steaks, Chicken, and Seafood dishes. The fabulous menu and elegant atmosphere will make your special occasion a resounding success.
Open 5:00 pm to 8:00 pm Friday and Saturday
For reservations call: (780) 349-4483
Reservations

For reservations or information of what we have to offer, browse our web site or call our toll-free reservations line.